Recently, Netflix signed off on a multi-million dollar content production deal with the Obamas.
Well, this year, Netflix has seen its subscription numbers rocked by millions of people now turning them off and tuning them out.
Coincidence?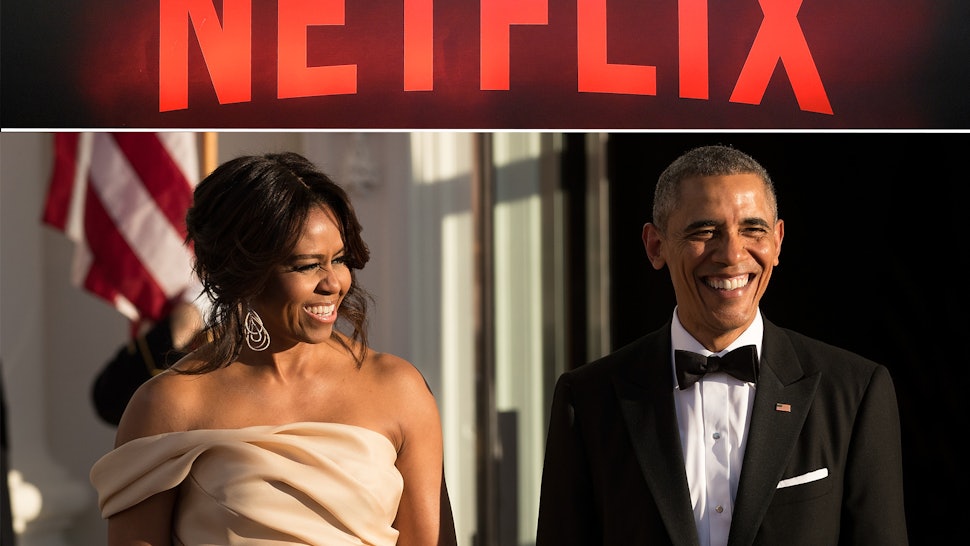 Streaming giant Netflix lost subscribers in the United States for the first time in nearly a decade, dropping a net 130,000 over the second quarter of 2019 while also adding nearly two million fewer customers than predicted.
Despite the enormous success of Netflix originals such as Stranger Things and Orange is the New Black, the company has also seen its content and leadership become increasingly politicized over recent years.
Having once seemingly focused on its broad appeal, the streaming service now appears to be producing increasingly progressive content, whether it be through "woke" talk shows such as The Break with Michelle Wolf or documentaries like Knock Down the House that favorably followed the campaigns of four progressive female Democrats in the 2018 midterm election cycle.
Last year, the company also saw its approval rating plummet after they announced a "multi-year agreement" with Barack and Michelle Obama to produce films and series for the platform. Netflix also appointed Barack Obama's former National Security Adviser Susan Rice to the company's board.