By DrJohn
A series of recent events has inspired some soul searching on the part of democrats who still have a brain. Among them, the call to abolish ICE
ICE is tasked with finding and removing MS 13 gang members. The media downplays their threat. Joy Reid thinks MS 13 is a food additive:
During MSNBC's coverage of the State of the Union, Reid mocked the president's remarks while analyzing the speech with "Hardball" host Chris Matthews.

"He gives a speech tonight, in which he makes it sound like the biggest issue in the United States, the biggest threat is MS-13, a gang nobody that doesn't watch Fox News has ever heard of. So he makes it sound like they're the biggest threat."

Reid said Trump simply mentioned the deadly gang to accommodate the "audience he wants applause from."
MS 13 has made brutal headlines in some of the media.
Las Vegas: MS-13 Gang Responsible for 10 Murders in Last Year
MS-13 'initiation killings': Lured to a park by girls and hacked to death with machetes
MS-13 gang tells members to murder a Long Island cop 'like we do in El Salvador'
2 more arrested in MS-13 killing in which victim stabbed 100 times, decapitated, had heart cut out
WATCH: Neighbors Protest ICE As It Breaks Up Child Sex Trafficking Ring
Tragically poignant:
MS-13 is 'taking over the school,' one teen warned before she was killed
Three missing immigrant teens didn't draw much attention to Brentwood. But that would change with the killings of Kayla Cuevas and Nisa Mickens.

Kayla, a basketball player from a Puerto Rican family, had first clashed with MS-13 two years earlier at Brentwood's Freshman Center, where gang members spat on her, stole or broke her things and taunted her, according to her mother's lawsuit.

Things escalated in summer school, when an MS-13 member threatened her with a knife, then continued to attend Brentwood High, the lawsuit says.

"She used to tell me, 'Ma, they are taking over the school. It's like they're everywhere,' " said Evelyn Rodriguez, who has become the face of MS-13 victims.

Rodriguez said she and her daughter reported the bullying to school administrators, who promised the knife-wielding student wouldn't be allowed back. But when Kayla, 16, who had exchanged online taunts with MS-13, showed up for classes that fall, he was still there, the lawsuit alleges.

After a confrontation at Brentwood, federal prosecutors say, MS-13 put a "greenlight" — or kill order — on Kayla, and members made a "throat slicing gesture" toward her at school, the lawsuit says.

A week later, she was walking home one evening with Nisa, a basketball teammate one day shy of her 16th birthday, when MS-13 members spotted them and attacked with a machete and baseball bats, according to prosecutors. The girls were beaten to death.
This is the group that Pelosi said had the "spark of divinity."
Liberals indoctrinate students to not be proud of their country
Wanting to see how college students would gauge their own levels of patriotism, I headed to New York University, in Manhattan, to ask a simple question: are you proud to be American?

Student after student made it clear: they were not.

"No! I'm not proud of America. I'm not proud of what we've done," said one student, while another simply declared, "definitely not."

One student, addressing the concept of American Exceptionalism, said "I think we need to stop thinking we're the best nation on Earth. It's just egotistical and not accurate." When asked which country is better than America, she responded, "probably some nice little socialist country in Europe."

One student went so far as to say that "patriotic views about America" are nothing more than "a tool to be used to get people to join the Army."
The DNC is embracing full blown socialism
The chairman of the Democratic National Party, Tom Perez, on Tuesday said socialist political candidates like Alexandria Ocasio-Cortez are the "future" of the party.

Ocasio-Cortez, a self-described "democratic socialist" who defeated a top House Democrat in a recent primary election, symbolizes where the party is headed, Perez told "The Bill Press Show."

"I have three kids. two of them are daughters. One just graduated college, one who is in college – and they were both texting me about their excitement over Alexandria because she really – she represents the future of our party," Perez said.
Keith Ellison endorses the violent fascists of Antifa
The DNC places the welfare of illegals over that of American citizens
MANHUNT: Three Illegal Aliens Wanted For Kidnapping, Raping Teen Sisters, Police Say
The DNC and its left wing media have gone off the deep end
MSNBC GUEST: TRUMP'S SCOTUS PICK WILL JAIL WOMEN FOR MISCARRIAGES
Facebook flagged part of the Declaration of Independence as hate speech
Left wingers throw people out of restaurants.
They assault minors for wearing MAGA hats.
And then they double down on the hate
Lots more at the link.
They make vulgar remarks about Trump children.
They reveal their racism of low expectations: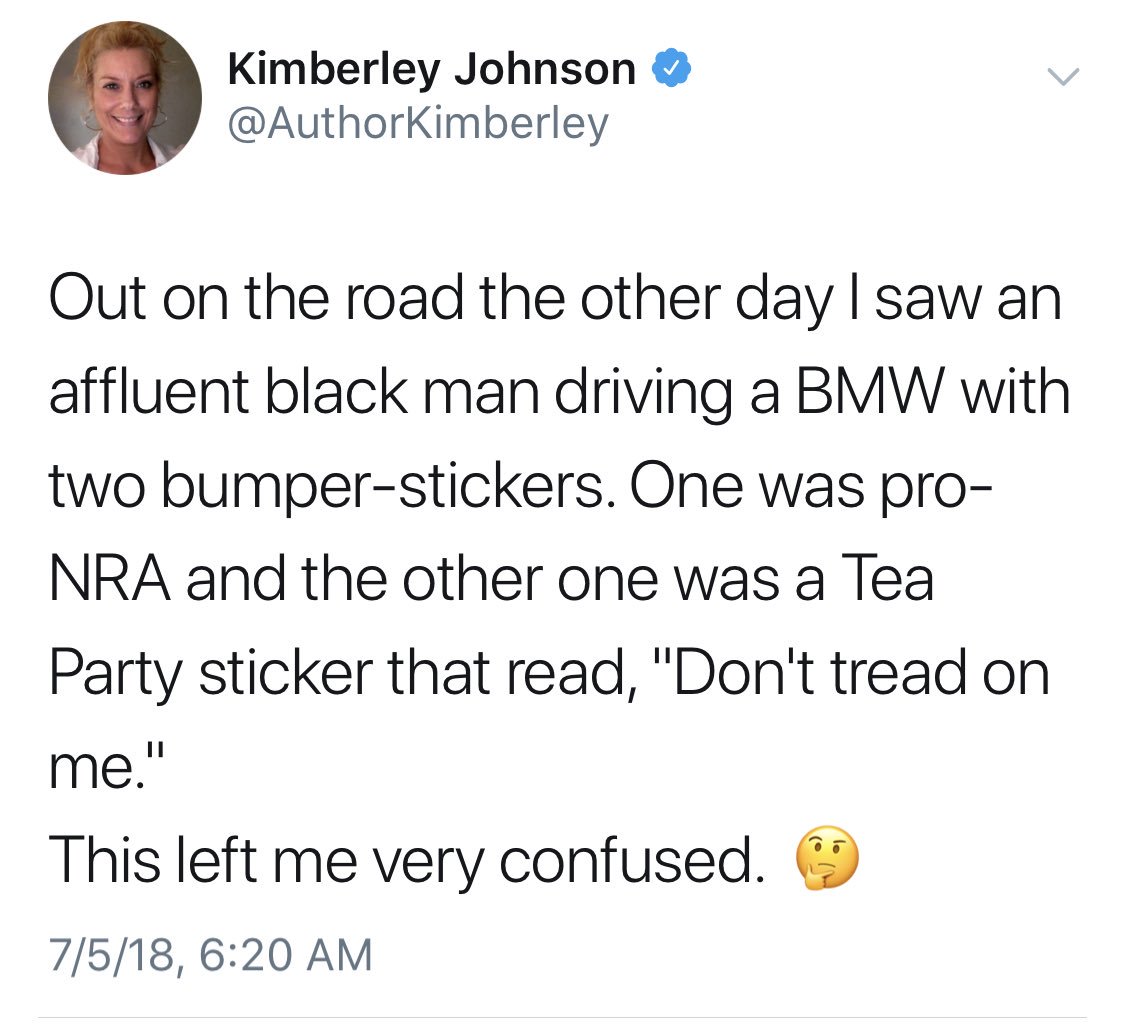 They liken the treatment of illegal alien invaders to the holocaust
They're bat sh*t crazy. Absolutely bat sh*t crazy. This from Charlie Kirk:
Where does America stand? Not there. We are more on the side of Trump:
An overwhelming majority of likely American voters prefer a free market over a socialist economic system, according to a Rasmussen poll.

The poll, which was conducted at the beginning of the month, revealed that 74 percent of the people surveyed support a free market. Conversely, only 13 percent of people questioned would prefer a socialist economic system. Another 13 percent said they were undecided.

The results of this poll highly contradicted Democratic Socialist congressional hopeful Alexandria Ocasio-Cortez's statements and platform.y.
It's so bad that democrats are beginning to #walkaway.
Lea Anna Bright, in a mohawk, looks into the camera and says in a slow, simmering voice: "This is a Vice article I am reading right now. It says, 'The activist left doesn't give a [expletive] about your calls for civility. Get ready for a summer of rage.'" She looks up. "This is where the party is going, and this is why I chose to walk away. Peace. Not for me. Bye."

A man adjusts his video camera and sits back. The walls behind him are a tasteful grey-blue. He's a gay, affluent, native New Yorker, and he's coming out of the second closet of his life. For Ricky Roberts, the moment came after the Orlando nightclub shootings.

"Trump said he was going to protect gay men, and he did, [with] the travel ban. Hillary was telling Americans not to 'pick on all Muslims because of this,'" and that did not feel like protection, Roberts says. "I swear to God, wanted to throw my shoe through the TV.

"At that point I was like, I can't do it anymore. I really can't.

"You know, listen, I'm a gay guy from New York City, but before that, I'm an American, I'm a patriot. I'm now an uncle."

His assessment of the Democrats: "From immigration to everything, they are just a disaster.

"They're anti-American, anti-common sense, rational—anything good, they're against it."
The democrat party is now the party of violence and hate. It is the party of insanity. With Tom Perez and Keith Ellison in charge, no on ought to be surprised.
If you're a democrat, is this the road you want to take?