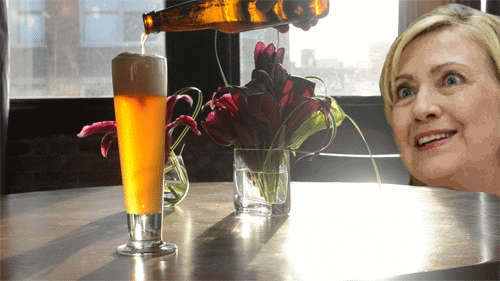 By Kyle Smith
Amy Chozick probably knows, but she isn't telling.
When the author of a book on the Hillary Clinton campaigns admits to breaking down in tears as Clinton's defeat registered, you have to read between the lines to guess just how flawed Clinton is. Unflattering details come up, but because they're being delivered by a friendly source, they're not dwelt upon at great length.
One intriguing aspect of Amy Chozick's reporting in Chasing Hillary is that Chozick wrote a story for the New York Times that never ran that celebrated Clinton's convivial spirit (or, if you like, her boozing). After Clinton's certain victory, the Times was prepared to run a full slate of stories exploring various aspects of its darling. In contrast, reports Chozick, as Donald Trump's victory became increasingly probable on Election Night, an editor in the newsroom was heard to shout, "We got nothing," meaning no stories prepared for the eventuality of Trump's victory.
Scrambling, the Times repurposed a story that was intended to describe "white patrons at a dive bar in a Pennsylvania steel town 'crying in their beers' after Trump lost," in Chozick's words. The paper churned it into a tale of Trump's unexpected triumph. It was pulled together so hastily that it was sent out into the world with the wrong bylines: Michael Barbaro and Matt Flegenheimer wrote it, but it was credited to Patrick Healy and Jonathan Martin, according to Chozick.
(Excerpt) Read more at nationalreview.com …